HOUSTON, TX – 68,412 fans flooded NRG Stadium's 71,795 seat capacity to see the Kansas State Wildcats and Texas A&M Aggies battle in the 11th edition of the 2016 AdvoCare V100 Texas Bowl. It was the fourth largest crowd in the state of Texas' college bowl attendance history. K State prevailed by a score of 33-28.
Like kittens playing with a mouse, with only 2:11 left in the game and the Aggies only down by five points, K-State almost gave it away…if only Aggie QB Trevor Knight's pass from the Wildcat's 25-yard line had been complete.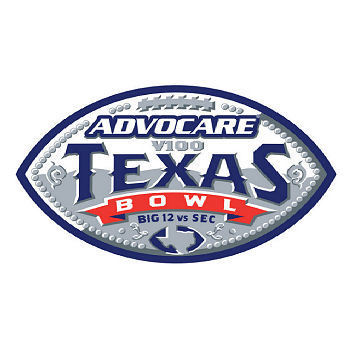 These two former Big 12 rivals have had some historic matchups over the years, most notably their last meeting on November 12, 2011 in Manhattan, where then 14th ranked K-State earned a 53-50 victory over the Aggies in four overtimes. Tonight's reunion was their first ever bowl matchup, as Texas A&M reorganized to the SEC after the 2011 season.
With both teams owning regular season records of 8-4 , yet possessing mismatched agendas, K-State came into tonight's contest looking to finish their hot late season streak with a sixth straight win. For Texas A&M, it was a bit more personal, as the Aggies struggled, unsuccessfully, to break a three-game losing streak against the Wildcats.
Don't lose heart, A&M fans, your Aggies put up a great fight…on defense, at least. With each Kansas State touchdown or Aggie turnover, A&M's WLB Shaan Washington and DT Zaycoven Henderson drove hard for retaliation…almost as if each inch gained by the Wildcats was a vindictive assault on their sister's reputation!
It was this defensive energy that allowed A&M to keep Wildcat QB Jesse Ertz's 10 rushing and 83 passing yards during the first quarter at bay. They allowed Knight's, pale in comparison, total of 79 yards (passing and rushing combined) to put points on the board, ending the quarter tied at 7-7.
Knight opened tonight's game fresh off of two back-to-back "season-ending" injuries. The first ,a shoulder injury, against Mississippi State. Then, with a surprise return in his last home game of the season against LSU, Knight left the game after a knee injury in the fourth quarter. Although knowledgeable sources verified he would be playing in tonight's game, it was easily predicted he would not be at 100 percent. But, give the boy his due… to keep the aggressive, no-holds-barred Wildcats within a nail-biting five point-lead, Knight definitely brought his A-game and came through for his team, which would have been one-dimensional without him.
The second quarter scoreboard paints a different picture than what was played out, with KSU putting 16 points on the board to the Aggies' seven. Those were hard-fought-for seven points, as Knight made 81 yards on eight completed passes, compared to the Wildcats' meager 45. Unfortunately for the Aggies, it was K-State's (or wide receiver Dominique Heath's) 52 rushing yards that put another touchdown on the board in under 43 seconds. It was that two-play drive that ultimately decided the game. Texas A&M had managed to put up a touchdown during each quarter, but with Kansas State scoring thrice in that single quarter (two touchdowns and one field goal), the Aggies just couldn't catch up.
However, late in the fourth quarter, with the Wildcats' sparse five-point lead, the game's MVP showed up…in the stands. Aggie fans bellowed so loud their roars muted the conversations in the press box! It's no wonder Ertz ended up having to throw the ball away twice within the same drive, with Kicker Nick Walsh having to punt the ball away with only 6:37 left in the contest.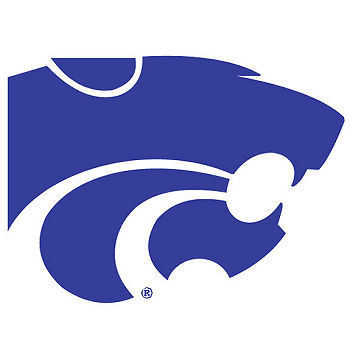 At this point, Knight had an opportunity to take the game…if only…
Tailback Keith Ford opened the door for A&M to take the game with a total of 21 rushing yards on the Aggie's next drive. Knight continued like there was no tomorrow…and he was on fire, with an additional eight rushing yards, followed immediately with three consecutive completed passes, totaling 32 yards, putting the ball on the Wildcat's 25 yard line, with a first down.
TB Trayveon Williams kept the momentum, even if at a lesser pace, with four rushing yards, and Knight adding another two passing to Ford. This was it…third down, four yards to go for, if not a solid 19-yard touchdown, at least another four downs to get the job done… but Ford was tackled by KS linebacker Elijah Lee, and defensive end, Reggie Walker, setting the ball back for a four-yard loss.
Now facing fourth-and-8 yards to go at KSU's 23 yard line, A&M took a time out, with 2:15 left in the game.
With the odds against them, the Aggies went for it, but Knight's pass was incomplete to wide receiver Damion Ratley, ending A&M's 4:26 drive…and all hope of winning the game.
K-State (9-4) completed the season with a six-game winning streak, and continued to enjoy dominance against their formal Big 12 rivals, with a four game winning streak vs. the Aggies.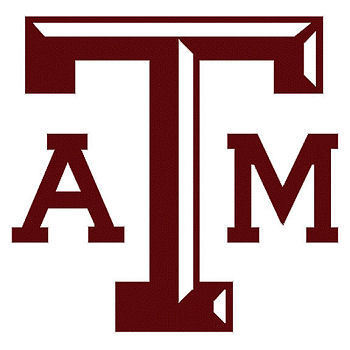 Texas A&M coach Kevin Sumlin commented on the loss. "It was a case tonight where either we stopped (Ertz) or gave up the home run. Consistency level was an issue. We gave up the three big plays in the first half and couldn't get enough stops."
While he was not able to break the all-time A&M program record for bowl victories by an Aggie coach, Sumlin is still tied with former A&M coach R.C. Slocum, who won three from 1989-2002. The Aggies travel home with an (8-5) season record to see Trevor Knight graduate out of the program…leaving Sumlin to fill his position before next season.
After the game, Kansas State head coach Bill Snyder was covered in confetti by his players, from a specially prepared bucket. They apparently knew in advance that he's no fan of the celebratory Gatorade bath.
"I think they realized that we could go back to the hotel and celebrate, or we can go back to the hotel and run around the hotel all night," he joked.